What is it ?
Accelerator for new global success stories
in IoT and hardware
Buildit Accelerator's new intensified programme is specifically designed for IoT and hardware startups from all over the world.
Key areas covered during the four week main programme are:
- strategies for business idea validation

- design thinking

- product design and development

- product-market fit

- sales and marketing

- fundraising and legal issues

- pitch training

Teams will also have regular meetings with our mentors and visit different manufacturing plants and design agencies with plenty of networking and socialising thrown in for good measure.



Startups are offered free co-working space in the city centre of Riga, with access to different prototyping tools. Teams get free and discounted services from our

partners

- that includes development tools, design services, legal and accounting services & many more.
We will remind you later!
We accept up to 10 teams who are creating exciting and fresh solutions in the following areas:

-
solutions for industry
-
IoT and connected industry
-
software for productivity
-
smart living
-
energy
-
mobility
-
sharing economy
-
healthtech
You should have a team of at least two founders but we're happy to consider you if you're a single founder. In that case you should show that you can take your startup to the next level on your own and find co-founders in the process.
More advanced teams with traction or who already have a working prototype have a higher chance to get into the programme. You are expected to live and work on your project in Riga, Latvia during the programme. Our team will help you with the accommodation and settling in.
Buildit is run by an experienced international team with a background in engineering, hardware, business development and startups.

At the end of the programme you will have the necessary skill-set to successfully move on to the global startup and investor hubs or take your product to crowdfunding.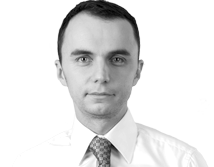 Revolutionary growth predicted
in the coming years
WE HAVE:
90+ mentors from 15 different countries
We have 90+ mentors from engineering to product design to Kickstarter campaigns and shipping – our mentors have various backgrounds and experiences. Whether CEOs and CTOs of worlds top hardware companies or technical geeks, designers and marketers –we make sure you get the skill set needed for your startups growth in these three months and way beyond that.

THERE'S A HARDWARE
REVOLUTION UNDERWAY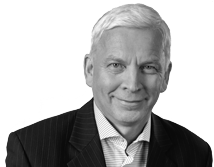 Apply Here
---
Sign Up Here To be the first to know when a new batch opens